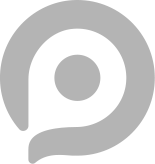 New Luoxiang, new journey, continuous innovation, pursuit of excellence and leading
In 2013, Luoxiang officially launched the "New Image and New Luoxiang" project. From the inside to the outside, the company was completely transformed and started a new journey with a new look!
Today, Luoxiang products have covered the construction doors and windows, curtain walls, home decoration, home and various industrial profiles, with nearly 10,000 product categories, and nearly 20 national patent products. In addition to covering Most of the regions in China, the marketing network has gradually extended into Hong Kong, Macao, Southeast Asia, the Middle East, North America and Australia, and has earned high credibility and good reputation from customers.
We know that it is important for the eternal operation of the company to keep constant innovation, pursue excellence and leading, and always maintain good quality and considerate service. Luoxiang Aluminum will fly freely in the blue sky with a fuller spirit and a stronger tenacity!